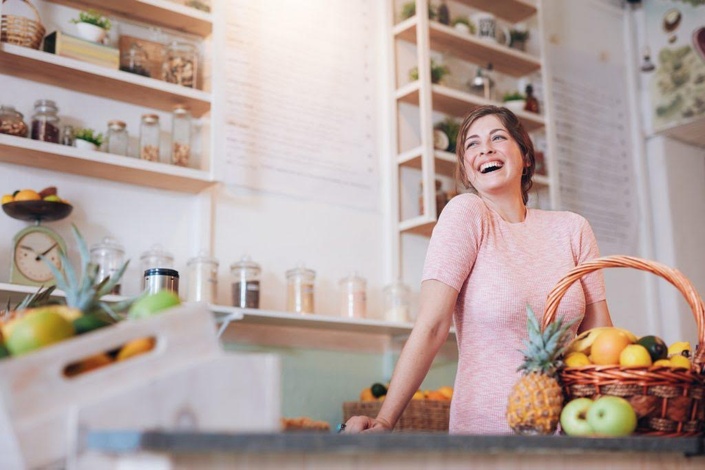 Strategize Your Success
Step-By-Step Program Designed to Quickly Get Your Business on The Path for Success! (Includes Private Facebook Community & 18-Module Course w/Lifetime Access)
Watch Promo
STRATEGIZE YOUR SUCCESS

Step-By-Step Program Designed to Quickly Get Your Business on The Path for Success! (Includes Private Facebook Community & 18 Module Course w/Lifetime Access)
You're invited to enroll in Z&B Consulting's Strategize Your Success E-course. I hope you'll join me in this course designed to take the confusion out of getting your business off the ground!

What Is It?
Taking your endeavor from hobby to serious business is no easy feat. It takes time, planning, action, and follow-through. There are lots of big and little things to keep in mind, and if you miss any of them you may end up wasting time and money. Or worse – you could miss critical steps in setting up your business' foundation, which can prevent you from achieving lasting success.
Strategize Your Success is a 6-month weekly video program that will guide you step-by-step through the process of getting everything out of your head so you can get your business on the right path. The course is set up to email you a lesson each week and usually takes 30 min to 1 hour to complete. Once done, you'll post in the Z&B Facebook Community to celebrate and get ideas/thoughts from other like minded professionals. Those who want to move quicker, or focus on a specific topic, can request to access the material all at once. Best of all, you have lifetime access to the course and Facebook Community. So, as your business grows and shifts, you can revisit the materials again and again. (which many clients do and get amazing results every time!)
Who's It For?
Do you often work yourself crazy trying to take care of everything and everyone all by yourself? Well, you don't have to do it all alone. Whether you're just starting your business, trying to take your side-gig to full-time, or have been in business for a while but are stuck on how to grow, Strategize Your Success can help you get on the right track.
You don't have to spend a lot of time or money to get the guidance you need. This affordable program only requires 30 minutes to 1 hour each week for the duration of the course. If you have weeks where you're just too busy, that's okay – you can set your own pace! The course is designed to be adaptable to your needs when life gets in the way.
What You'll Get:
My Book: Be Strategic, Be Intentional, Be Successful- Enjoy a paperback copy with personalized greeting. Additionally a pdf version of each chapter is included in the Strategize Your Success E-course so you can complete the materials again and again as your business grows and changes.
Weekly Emails with Video Series: A brief video is automatically sent each week that guides you through the book and expands upon the concepts, one chapter at a time. You'll also have access to sample resources. Those who pay in full or in two payments can request to have them released all at once if they prefer to do a bunch at once. Additionally, lifetime access is included so you can do the materials again and again as your business grows and changes.
Private Facebook Community: Post questions any time to get support, feedback and advice from the members of this client exclusive Facebook community, as well as from Z&B Facebook Group Mentors. Z&B Facebook Group Mentors guide people to Michelle's resources that answer their questions and reach out to Michelle when needed for additional guidance.
Online Portal: An online dashboard where you can access all the elements included in your program.
Lifetime Discount on Best Summer Yet Event: Each Spring, we take time to plan for the summer ahead and ensure we're able to accomplish our business goals while also doing the things we love and enjoy. We also learn to navigate the scheduling challenges that occur. You can purchase a ticket at the discounted client rate. You'll also receive a special 50% off code that you can share with all your friends because everything is more fun when you do it with others.
Lifetime Discounts on Group Coaching Calls: Join us to celebrate with other Z&B Clients and learn from Michelle's live coaching. We'll start the call with people sharing a celebration with the group and then move into Q&A. Michelle will answer as many of the pre-submitted questions as she can during our time together. You get to listen in and observe as she interacts with the person who submitted the question. This is a great way to keep your business moving forward on a continual basis. Recordings are available for those who can't make it and also to listen to again when needed.
Lifetime Discounts on Private Calls & V.I.P. Days: One-on-one time with Strategy Rockstar Michelle Smith when you need to look deeper into an aspect of your business. Whether it's something as simple as prioritizing the items on your to-do list, or something more involved like figuring out what to say on a sales call, having an expert at your side to talk through the situation can expedite things and eliminate pitfalls. There is no limit to the number of calls or V.I.P. Days you can schedule.
Program Topics Include:
Branding Your Business – The importance of it, and how to do it.
Finances – Because we've got to talk about money!
Marketing 101 – Properly promote your business.
How to Prioritize and Strategize – So you can work smarter, not harder!
Tools and resources – To save you time and money!
Support Team – How to delegate and allow others to help you.
Products and Services – Assess your offerings to ensure you stand out and are profitable.
Networking – Learn how to network and get results!
Your Instructor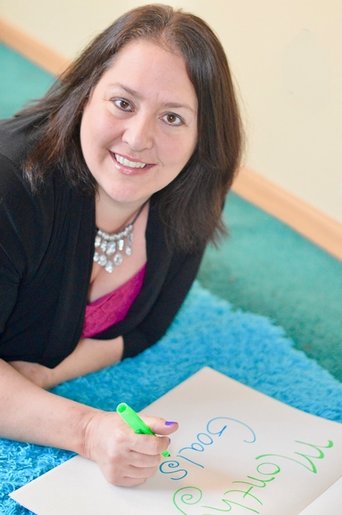 I'm Michelle Smith of Z & B Consulting, Inc. For 20 years I supported various small businesses, non-profit organizations, day cares and private schools with their strategies and processes to obtain and retain more customers. But working for someone else while also trying to balance being a wife and mother isn't easy, so I became an entrepreneur and founded Z & B Consulting in 2014. Family is very important to me -- so much so that I named my company after my sons Zach and Ben. By founding my own business, I was able to achieve a work/life balance through working smarter, not just harder. Implementing the relationship building strategies I'd mastered during my career enabled me to obtain the money AND time to enjoy the things I love with the people I love. It is my personal mission to help my clients do the same. I help small businesses, entrepreneurs and non-profit organizations of all kinds overcome obstacles by teaching them to utilize the right tools, resources and methods to grow their business. I know that creating and implementing the right strategies might seem overwhelming and often scares people from focusing on it. That's why I make business strategy fun and easy, and take my clients back to a time when learning was exciting. I earned my bachelors from Purdue University and I am a business coach, consultant, trainer and speaker. My husband Scott and I reside in the Chicago suburbs with our two boys. If you would like to learn more about how I can help you achieve your business goals (without sacrificing your personal goals!) through strategy and relationship building, I would love to hear from you. Schedule a complimentary Business Clarity Call today at www.zandbconsulting.com/schedule-a-call.
Course Curriculum
YAY!!! Congrats on making an investment in YOU & your business!
Available in days
days after you enroll
Introduction
Available in days
days after you enroll
Part I : The Foundation-Chapter 1: Successful Business Owner
Available in days
days after you enroll
Frequently Asked Questions
When does the course start and finish?
It is a completely self-paced course - you decide when you start, and you can do the activities again and again until your access expires.
How long do I have access to the course?
Access time varies on the payment option chosen. For most courses you can choose from 6 months, 1 year and lifetime access.
What if I am unhappy with the course?
We would never want you to be unhappy! If you are unsatisfied with your purchase, contact us in the first 5 days of enrolling and we will give you a full refund.