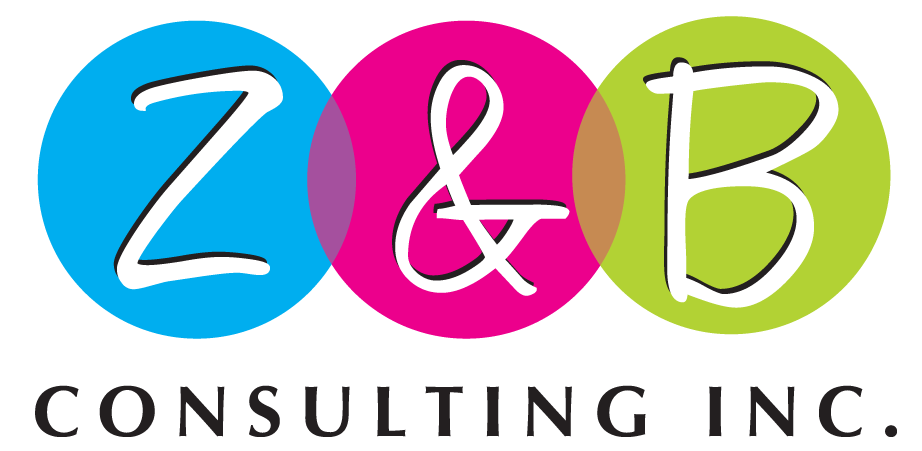 This Service Agreement ("Agreement") for business coaching services is made and entered into by and between Z&B Consulting, Inc. ("Z&B") an Illinois corporation located at 1112 W. Boughton Rd #250, Bolingbrook, Illinois 60440 and Client.
WHEREAS Z&B is an Illinois corporation engaged in the business of providing business coaching and consulting services ("Services");
WHEREAS Client desires to avail itself of the expertise and Services of Z&B on the terms and conditions set forth herein;
NOW THEREFORE, pursuant to the terms and conditions hereinafter set forth, and in further consideration of their mutual covenants herein contained, the parties hereto agree as follows:
Article 1. Effective Date and Term
Effective Date.This Agreement shall become effective as of the date of enrolling. This Agreement and it's accompanying Statement of Work ('SOW") shown in lesson 1 must be agreed to.In the event Client does not execute the Agreement and SOW by this date then any related terms and conditions herein may be subject to amendment, change or substitution.
Term.This Agreement shall become effective as of the date stated above ("Effective Date") and shall continue in effect for the time frame chosen or until terminated and payment of all outstanding sums or as otherwise provided for herein.This Agreement shall automatically renew for another term, unless either party provides notice to the others of its intent to terminate this Agreement.
Future Services.All future Services by Z&B for Client shall be bound by the terms of this Agreement.
Article 2.Coaching Services
Description of Coaching. Coaching is a product of teamwork between the Coach and the Client in a thought-provoking and creative process that inspires the Client to maximize personal and professional potential. It is designed to facilitate the creation/development of personal, professional or business goals and to develop and carry out a strategic plan for achieving those goals.
Services. Client hereby contracts with Z&B to receive the Services in accordance with the terms and conditions set forth in this Agreement and in Exibit A, Statement of Work ("SOW") to this Agreement which can be viewed before enrolling in the free preview of Lesson 1. Z&B will consult with and advise the Client, on a non-exclusive basis."Work" shall mean any and all of the materials, documents and deliverables of any kind produced in any format as part and result of the Services for which the Client has contracted for as detailed in the attached SOW ("Project"). Z&B shall not be obligated to provide service until a statement of work or other written authorization has been executed by both parties in accordance with this Agreement.
Service Description.Z&B Consulting, Inc. allows clients to execute their business and marketing plans through various customizable service packages, programs and services.
Article 3.Service Fees
Fee and Payment Options.Client shall pay Z&B based on Client's selection of program or services and payment method that is chosen upon enrolling.
Changes or Additional Services.Client shall pay additional charges for changes requested by Client which are outside the scope of the Services, at Z&B's standard hourly rate of $199 per hour or the rate reflected on the Z&B website for the additional service as amended from time to time. Such charges shall be in addition to all other amounts payable under this Agreement.
Article 4.Payment Terms
Payment Terms.Client shall pay Z&B for the Services.Z&B may send Client an invoice for any amounts due.All invoices must be paid within 30 (thirty) days after the date of invoice.Any invoice unpaid more than 30 (thirty) days after receipt will accrue interest at a rate of 9% (nine percent) per month compounded monthly, or if lower, the highest rate allowed by law on all overdue balances. Credits will be applied first to late payment charges and then to any unpaid balance. Z&B reserves the right to withhold Services if accounts are not current or overdue invoices are not paid in full.
Fees in the Event of Tardiness, Absence or Lack of Participation.In the event that Client does not timely communicate or otherwise participate in Services that Client purchased from Z&B, Z&B is under no duty to refund any prorated amount, unless the Parties otherwise agree in writing.Client may seek a prorated fee by withdrawing formally, with mutual agreement from Consultant, from the programs or services.
Cancellation Fee.If Client cancels this Agreement within the first 5 days of signing this Agreement and prior to Z&B performing any Services then Client shall be refunded any deposit in full.If Z&B has begun providing Services for Client then Client shall remain responsible for the prorated share of the programs or services that had been delivered, plus a cancellation fee of $100.Client also waives access to the Materials and Resources, if not yet received, unless the Parties otherwise agree in writing.If there is a remaining balance of fees owed to Z&B beyond the deposit balance, then Client shall pay Z&B the balance within 30 (thirty) days of receiving a final invoice from Z&B.
Article 5.Client Responsibilities
Client is solely responsible for creating and implementing his/her own physical, mental and emotional well-being, decisions, choices, actions and results arising out of or resulting from the coaching relationship and his or her coaching calls and interactions with Z&B. As such, Client agrees that Z&B is not and will not be liable or responsible for any actions or inaction, or for any direct or indirect result of any services provided by Z&B.
Client acknowledges that coaching is a comprehensive process that may involve different areas of his or her life, including work, finances, health, relationships, education and recreation. Client agrees that deciding how to handle these issues, incorporate coaching principles into those areas and implementing choices is exclusively Client's responsibility.
Client acknowledges that Z&B's business coaching does not involve the diagnosis or treatment of mental disorders as defined by the American Psychiatric Association and that coaching is not to be used as a substitute for counseling, psychotherapy, psychoanalysis, mental health care, substance abuse treatment, or other professional advice by legal, medical or other qualified professionals and that it is the Client's exclusive responsibility to seek such independent professional guidance as needed. If Client is currently under the care of a mental health professional, it is recommended that Client promptly inform the mental health care provider of the nature and extent of the coaching relationship agreed upon by Client and Z&B.
Client understands that in order to enhance the coaching relationship, Client agrees to communicate honestly, be open to feedback and assistance and to create the time and energy to participate fully in the program.
Article 6.Intellectual Property
Intellectual Property. Neither party shall, by virtue of this Agreement, acquire any ownership licensed or any other rights in any pre-existing graphics, software, documentation, or intellectual or technological property of the other party. Z&B shall retain all rights, title and interest in and to all previously existing or newly created intellectual property, whether in trademark, copyright, patent, trade secret or other similar rights that have not been expressly assigned to Client pursuant to this Agreement.
Photograph and Video Release.Z&B owns and Client grants permission to the rights of Client's image, likeness, and sound of his or her voice as recorded on audio or videotape during the programs and services without payment or any other consideration.Client understands that his or her image may be edited, copied, exhibited, published, or distributed and waives the right to inspect or approve the finished products wherein his or her likeness appears.Additionally, Client waives any rights to royalties or other compensation arising out of or related to the use of his or her image or recording.
Right to Publish.Z&B shall retain the right to publish, or otherwise publicly present, information, know-how and knowledge Z&B gained or generated during the course of its service under this Agreement.
Article 7.Independent Contractor
Z&B is an independent contractor, not an employee of Client or any company affiliated with Client. Z&B shall provide the Services under the general direction of Client, but Z&B shall determine, in Z&B's sole discretion, the manner and means by which the Services are accomplished. This Agreement does not create a partnership or joint venture and neither party is authorized to act as agent or bind the other party except as expressly stated in this Agreement.
Article 8.Confidentiality & Materials
Confidentiality. Each Party shall not directly or indirectly disclose to any person other than a representative of the other Party at any time either during the term of this Agreement or following the termination or expiration thereof, any confidential or proprietary information pertaining to the other Party, including but not limited to customer lists, contacts, financial data, sales data, supply sources, business opportunities for new or developing business, plans and models, or trade secrets. Confidential Information shall not include information that:
(i) comes into the public domain through no breach of confidentiality;
(ii) the receiving party can show that the Confidential Information was known to it prior to disclosure;
(iii) the party that received the Confidential Information later receives the same information from a third party having no duty of confidentiality to the disclosing party; or
(iv) was independently developed by the receiving party without the use of the Confidential Information.Nothing in this provision will restrict Z&B's use of any knowledge, experience or know-how gained by Z&B during the course of this Agreement, on similar engagements for other clients, irrespective to the similarity, if any, to any aspect of Services provided to Client.
Non-Solicitation.Any attempt on the part of Client to induce others to leave Z&B's employ, or any effort by Client to interfere with Z&B's relationship with its other employees, independent contractors, subcontractors and consultants would be harmful and damaging to Z&B. Therefore, Client agrees that during the term of this Agreement and for a period of 2 (two) years after termination of this Agreement, Client shall not in any way, directly or indirectly, either personally or by agent or letters, circular or advertisements and, whether for itself or on behalf of any other person, company or firm:
canvas or solicit business (for any business similar to those being provided by Z&B at the time of the termination of this Agreement) from any person, company or firm who is at the time of such termination of this Agreement or has been at any time within 2 (two) years prior to such termination of this Agreement, a customer of Z&B,
induce or attempt to induce any employee, independent contractor, subcontractor or consultant of Z&B to quit employment or retainer with Z&B,
otherwise interfere with or disrupt Z&B's relationship with its employees, independent contractors, subcontractors and consultants,
discuss employment opportunities or provide information about competitive employment to any of Z&B's employees, independent contractors, subcontractors and consultants, or
solicit, entice, or hire away any employees, independent contractors, subcontractors or consultants of Z&B.
The covenants made in this Article shall be construed as an agreement independent of any other provisions of this Agreement, and shall survive the termination of this Agreement.
Article 9.Indemnification
Indemnification.Client agrees to defend, indemnify, reimburse and hold Z&B and its parent, subsidiary and affiliated entities, and its and their members, managers, officers, directors, representatives, employees, agents, successors, designees, licensees, sublicensees and assigns harmless from and against any and all liability, loss, damages, judgments, costs and expenses (including reasonable attorney's fees, costs and expenses and court costs) arising out of or related to Client's and/or Client's affiliates, managers, officers, directors, representatives, employees, agents, successors, designees, licensees, sub licensees and assigns:
breach of this Agreement,
lack of good faith,
failure to discharge its duties and responsibilities set forth in this Agreement, or
negligence, gross negligence or willful misconduct.
The remedies set forth in this Article are in addition to, and not in lieu of, all other remedies that may be available to Indemnified Party, including the indemnification rights under this Article.
Article 10.Termination
Either party may terminate this Agreement immediately, with or without default, upon notice to the other party as provided for herein.Client will be responsible for paying for all Services completed prior to termination. If, at the time of termination, there is a balance owed by Client, then Client shall pay the remaining balance for all Services completed.
Article 11.Limited Warranty
Except as expressly provided in this Agreement, Z&B makes no guarantees, representations or warranties of any kind or nature, express or implied with respect to the coaching services negotiated, agreed upon and rendered. In no event shall Z&B be liable to Client for any indirect, consequential or special damages. Notwithstanding any damages that Client may incur. Z&B 's entire liability under this Agreement, and the Client's exclusive remedy, shall be limited to the amount actually paid by the Client to Z&B under this Agreement for all coaching services rendered through and including the termination date.
THE EXPRESS WARRANTIES SET FORTH IN THIS SECTION ARE THE SOLE AND EXCLUSIVE WARRANTIES GIVEN, AND ARE IN LIEU OF, AND NOW HEREBY DISCLAIMS, ALL OTHER WARRANTIES, EXPRESS, IMPLIED OR STATUTORY, INCLUDING, WITHOUT LIMITATION, ANY IMPLIED WARRANTY OF MERCHANTABILITY OR FITNESS FOR INTENDED OR PARTICULAR PURPOSE OR OTHERWISE (INCLUDING TIME OF PERFORMANCE), RESPECTING SERVICES RENDERED PURSUANT TO THIS AGREEMENT.
Limitation Of Liability.Z&B'S LIABILITY FOR ALL CLAIMS OF ANY KIND (WHETHER IN CONTRACT, WARRANTY, TORT OR OTHERWISE) ARISING UNDER OR IN CONNECTION WITH THIS AGREEMENT WILL NOT EXCEED (i) FOR ANY SINGLE CLAIM, THE AMOUNT ACTUALLY PAID BY CLIENT AND (ii) IN THE AGGREGATE FOR ALL CLAIMS, THE AMOUNT ACTUALLY PAID BY CLIENT DIRECTLY APPLICABLE TO THE CLAIMS.CLIENT AGREES THAT IN NO EVENT WILL Z&B BE LIABLE FOR CONSEQUENTIAL, INCIDENTAL, INDIRECT, PUNITIVE OR SPECIAL DAMAGES (INCLUDING, WITHOUT LIMITATION, LOSS OF PROFITS, DATA, CAMPAIGN, BUSINESS OR GOODWILL), FROM ALL CAUSES OF ACTION OF ANY KIND, INCLUDING CONTRACT, TORT OR OTHERWISE, EVEN IF ADVISED OF THE LIKELIHOOD OF SUCH DAMAGES OCCURRING.
Article12.Website

By accessing this web site, you are agreeing to be bound by these web site Terms and Conditions of Use, all applicable laws and regulations, and agree that you are responsible for compliance with any applicable local laws. If you do not agree with any of these terms, you are prohibited from using or accessing this site. The materials contained in this web site are protected by applicable copyright and trade mark law.
Use License Permission is granted to temporarily download one copy of the materials (information or software) on Company's web site for personal, non-commercial transitory viewing only. This is the grant of a license, not a transfer of title, and under this license you may not:
modify or copy the materials;
use the materials for any commercial purpose, or for any public display (commercial or non-commercial);
attempt to decompile or reverse engineer any software contained on Company's web site;
remove any copyright or other proprietary notations from the materials; or
transfer the materials to another person or 'mirror' the materials on any other server.
This license shall automatically terminate if you violate any of these restrictions and may be terminated by Company at any time. Upon terminating your viewing of these materials or upon the termination of this license, you must destroy any downloaded materials in your possession whether in electronic or printed format.
Disclaimer. The materials on Company's web site are provided 'as is'. Company makes no warranties, expressed or implied, and hereby disclaims and negates all other warranties, including without limitation, implied warranties or conditions of merchantability, fitness for a particular purpose, or non-infringement of intellectual property or other violation of rights. Further, Company does not warrant or make any representations concerning the accuracy, likely results, or reliability of the use of the materials on its Internet web site or otherwise relating to such materials or on any sites linked to this site.
Limitations. In no event shall Company or its suppliers be liable for any damages (including, without limitation, damages for loss of data or profit, or due to business interruption,) arising out of the use or inability to use the materials on Company's Internet site, even if Company or a Company authorized representative has been notified orally or in writing of the possibility of such damage. Because some jurisdictions do not allow limitations on implied warranties, or limitations of liability for consequential or incidental damages, these limitations may not apply to you.
Revisions and Errata. The materials appearing on Company's web site could include technical, typographical, or photographic errors. Company does not warrant that any of the materials on its web site are accurate, complete, or current. Company may make changes to the materials contained on its web site at any time without notice. Company does not, however, make any commitment to update the materials.
Links. Company has not reviewed all of the sites linked to its Internet web site and is not responsible for the contents of any such linked site. The inclusion of any link does not imply endorsement by Company of the site. Use of any such linked web site is at the user's own risk.
Site Terms of Use Modifications. Company may revise these terms of use for its web site at any time without notice. By using this web site you are agreeing to be bound by the then current version of these Terms and Conditions of Use.
Article 13.Miscellaneous
Nonexclusive Agreement.It is agreed and understood between the parties hereto, that Z&B is free to provide similar services to customers other than Client pursuant to any separate agreements.Nothing herein shall in any way preclude Z&B or its officers, employees, agents, representatives, members or affiliates from engaging in any business activities or from performing services for its own account or for the account of others, including for companies that may be in competition with the business conducted by Client.
Enforceability. The provisions of this Agreement will be enforceable notwithstanding the existence of any claim or cause of action of Client against Z&B whether predicated on this Agreement or otherwise.Nothing in this Agreement will be construed as prohibiting Z&B from pursuing any other remedies available to it for such unauthorized use or disclosure or from pursuing any remedies for any other breach or threatened breach of the Agreement, including the recovery of damages from the other party.
Reimbursement for Costs and Fees.In the event Z&B shall be forced to bring any legal action to protect or defend its rights hereunder and prevails, then Z&B shall be entitled to be reimbursed from Client of all fees, costs and other expenses (including, without limitation, the reasonable expenses of its or their attorneys) in bringing or defending against such action.If Z&B is successful in bringing such action and receiving a settlement or judgment and Client delays in paying such settlement or judgment then Z&B shall be entitled to an annual interest rate of 9% on the late payment or, if lower, the highest rate allowed by law.
Entire Agreement.This Agreement constitutes the entire understanding of the parties and supersedes all prior discussions, negotiations, agreements and understandings, whether oral or written, with respect to its subject matter.
Remedies Cumulative.The remedies under this Agreement are cumulative and shall not exclude any other remedies to which any person may be lawfully entitled.
Force Majeure.Force majeure as mentioned herein refers to war, fire, earthquake, flood, power outages, internet service interruptions and other manmade or natural disasters, acts of terrorism or any event which is unforeseeable and unavoidable when both parties sign this Agreement. Should either party be prevented from or delayed in performing all or part of its obligations under this Agreement owing to force majeure, it shall be exempt from the Liability for Breach of Contract arising there from, but it shall continue to perform this Agreement after the influence of force majeure is removed. If the influence of force majeure makes it impossible to perform this Agreement, both parties may terminate this Agreement and negotiate for a resolution.
Modification.No change or modification of this Agreement shall be valid unless it is in writing and accepted by all the parties who are bound by the terms of this Agreement.
Assignment Generally.The parties may not assign the rights, or delegate duties under this Agreement without advance written approval of the other Party except that Z&B may assign its rights to an affiliate company.
Independent Covenants.The parties agree that each of the covenants contained herein shall be construed as independent of any other covenant or provision of this Agreement.If all or any portion of a covenant in this Agreement is held to be unreasonable or unenforceable by a court or agency having valid jurisdiction in a final decision to which Z&B is a party, the Client expressly agrees to be bound by any lesser covenant subsumed within the terms of such covenant that imposes the maximum duty permitted by law, as if the resulting covenant was separately stated in and made a part thereof.
Severability.If any provision of this Agreement or the application of any such provision to any person or circumstance shall be held invalid, the remainder of this Agreement or the application of such provision to persons or circumstances other than those to which it is held invalid shall not be affected thereby.
Waiver.No failure or delay by Z&B in exercising any power, right or privilege provided in this Agreement will operate as a waiver, nor will any single or partial exercise of such rights, powers or privileges preclude any further exercise of them or the exercise of any other right, power or privilege provided in this Agreement
Heirs and Assigns.This Agreement will inure to the benefit of and be binding upon the respective heirs, executors, administrators, successors and assigns, as the case may be, of Z&B and Client.
Governing Law.This Agreement shall be governed by, and construed under, the laws of the State of Illinois, without regard to any conflicts or laws or choice of laws principles that would require the application of the laws of any jurisdiction other than the State of Illinois, all rights and remedies being governed by said laws.
Venue and Jurisdiction.Should a lawsuit be necessary to enforce this Agreement the parties agree that jurisdiction and venue are waived and suit shall be brought in the county of the principal office of Z&B.
Notices. All notices, requests, consents and other communications hereunder shall be in writing and shall be deemed sufficient if personally delivered, or sent by nationally-recognized overnight courier, by telecopy, or by registered or certified mail, return receipt requested and postage prepaid, addressed to each Party as listed in the first paragraph herein or to such other address as the party to whom notice is to be given may have furnished to each other party in writing in accordance herewith. Any such notice or communication shall be deemed to have been received
in the case of personal delivery, on the date of such delivery, in the case of email, 24 hours after the email was sent,
in the case of nationally-recognized overnight courier, on the next business day after the date when sent,
in the case of telecopy transmission, when received, and in the case of mailing, on the third business day following that on which the piece of mail containing such communication is posted.
Headings.Headings in this Agreement are for convenience only and shall not be used to interpret or construe its provisions.
Counterparts.This Agreement may be executed in any number of counterparts and by different parties to this Agreement in separate counterparts, each of which when so executed shall be deemed to be an original and all of which taken together shall constitute one and the same Agreement.
Facsimile & Electronic Copy.This Agreement may be executed in several counterparts, each of which shall be deemed an original, all of which shall constitute one and the same document. A facsimile copy, or an electronic scanned copy, and any signatures affixed hereto shall be considered for all purposes as originals.
IN WITNESS WHEREOF, the enrolled, intending to be legally bound hereby, have duly executed this Agreement by checking the box during enrollment.