The Role of Photography in Business
Tips from Photographer Karthika Gupta
Listen in as Strategy Rock Star Michelle Smith digs into the mind of Photographer Karthika Gupta. Karthika is a Lifestyle, Wedding and Travel Photographer who specializes in weddings, family portraits, lifestyle editorials and business branding. Additionally, Karthika has a digital photography school where she teaches both online and in-person workshops. You'll find tons of great things to take notes on and beautiful images as examples along the way. Topics include the Relationship Between Photography & Marketing, Key Elements of a Good Photograph & of Branded Business Content, & Professionals vs Self Brewed Photos. Once you're done with the course, hop into the Facebook Community (exclusive to Z&B Clients) and share your "a-ha's" to see what ideas others have to take you further. Need additional support from Michelle? Schedule a Coaching Call?
---
Like this course, and not a Z&B Client? Be sure to check out the Coaching Club 3.0 Program where you have unlimited access to this course and TONS of others, including the Strategize Your Success Video Series, a step-by-step program designed to quickly get your business on the right path for success! The Coaching Club 3.0 Program also includes LIFETIME ACCESS to Group Coaching Calls, where you can get Michelle's coaching, a Facebook Community full of other like-minded business owners to brainstorm with as you grow your business and discounts on 1:1 time with Strategy Rockstar Michelle Smith and In-Person Events. With Z&B you're a client for life! Sound great? Then you may also like the Maximize Your Momentum Program which adds a V.I.P. Day, Private Coaching Calls and Quarterly Retreats.

Why Guest Experts?
Throughout Michelle's journeys, she meets many people with different areas of expertise. One of her passions is to connect people in need with the experts she's met along the way. The Z&B Online Academy is the perfect tool for her to connect them. The experts featured in the Academy have taken time to share their wisdom and are available for further services, if needed. (Here's the legal mumbo jumbo.....although Michelle finds the info shared valuable, she is in no way liable or responsible for the results attained from sharing the information.)
Featured Expert- Karthika Gupta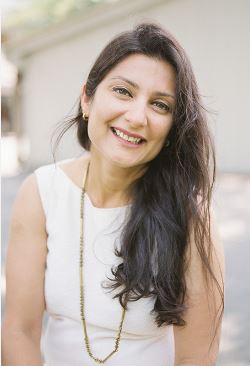 I am honored to share a little bit of my story with you and invite you to reach out to me to share yours.
I am a culture, people, editorial and travel photographer based in Chicago – home to deep dish pizzas and cubs baseball. I have always been fascinated with photography as a medium of expression. But it wasn't until I became a mom for the first time, that I found myself having an insane desire to capture every minute of my beautiful life as a parent. Forever an adventurer, I dove head first into this creative life and haven't had a moment's regret ever since.
I am forever inspired by the mountains especially the snow-capped ones. I am from India and have lived more than half my life in Bombay. My tolerance to extremely loud noises and twenty conversations all happening at the same time is an acquired talent. I grew up on street food and copious amounts of tea – the kind with milk and lots of sugar!!
I come from a family of educators and love sharing my knowledge of photography with others. To that end, I write photography articles for several different online photography schools and also teach photography courses – online and in-person.
All said and done, at the end of the day, I consider myself a storyteller. Stories hold a very special place in my heart and I have had the incredible good fortune to document some incredibly special moments for my clients. I would be honored to tell your story!
Course Curriculum
YAY!!! Congrats on making an investment in YOU & your business!
Available in days
days after you enroll
Ready, Set, Go! (Program Materials)
Available in days
days after you enroll
All Done-Whoo Hoo! Now What?!
Available in days
days after you enroll
Frequently Asked Questions
When does the course start and finish?
The course starts now and ends whenever you decide! It is a completely self-paced course - you decide when you start and can do the activities again and again until your access expires in 6 months.
How long do I have access to the course?
Access time varies on the payment option chosen. For most courses you can choose from 6 months, 1 year and lifetime access.
What if I am unhappy with the course?
We would never want you to be unhappy! If you are unsatisfied with your purchase, contact us in the first 5 days of enrolling and we will give you a full refund.